Create layers for your PlanGraph in FushionGraph
Items in the PlanGraph are activities based on a timeline that represent what you are doing (or may do in the future). This can include Projects and Plans, or Business Benefits.
These can be connected up to the items in your OrgGraph or FactGraph.
To add data to your PlanGraph.
1. Click the options button.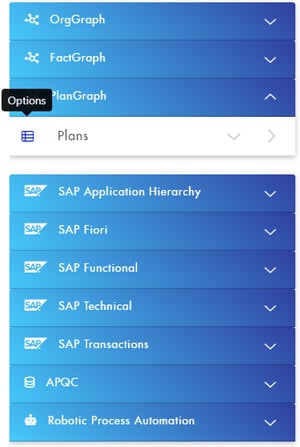 A drop down menu will appear.
2. Click the + button.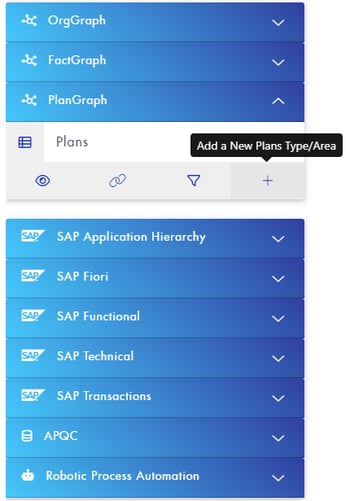 A pop up will appear with some information needed before creating the layer.
3. Select PlanGraph as the parent layer.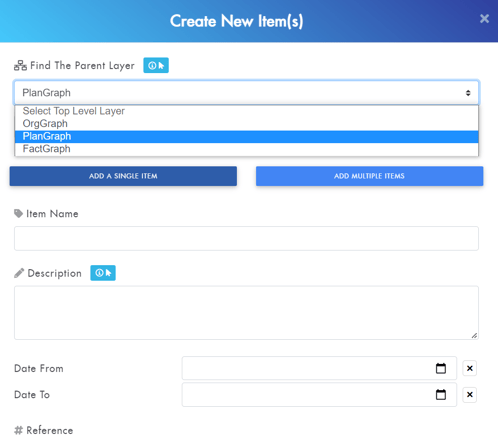 Another pop should appear asking you to select a reference layer.
4. Select a reference layer.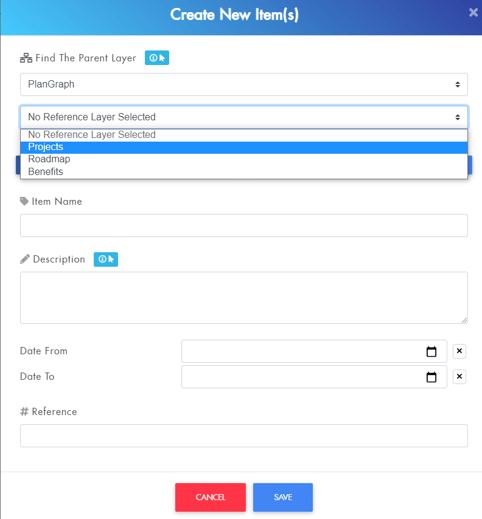 Another pop up will appear asking for a child item to be selected.
5. Select a child item for your PlanGraph.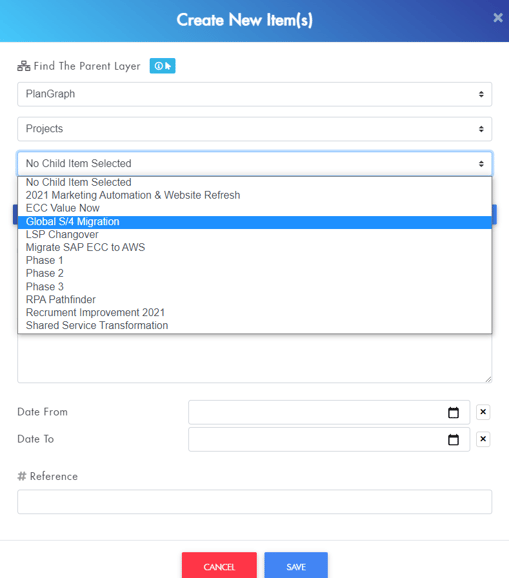 You can add a single item or create multiple items at the same time by adding a list of Item Names on separate lines and then maintaining the properties for each afterwards.
6. Add an item name, description, to and from dates.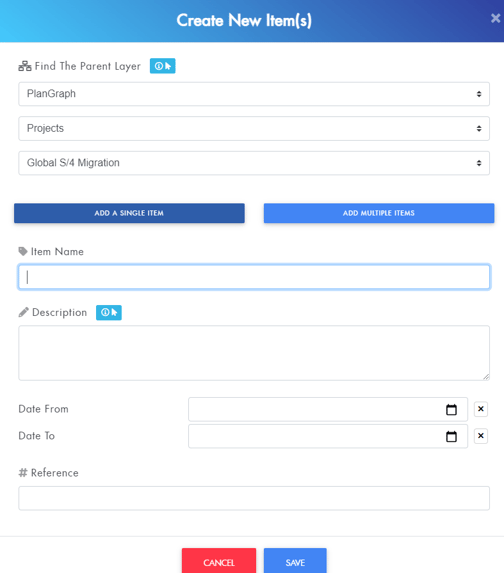 Once you click save, your new layer will be created.