This section covers how to edit Classifications on the card view
Each Layer can have specific Classifications which categorise Items of the Layer. Classifications will tend to be adjectives.
Please note that editing classification option only available to certain admin levels.
Step 1. Unlock the lock icon by simply clicking on it (this enables you to edit the items/boxes).

Step 2. Right click on an item and select a classification to apply filter. This changes the item's connection to the classification. You can also click the selected classification to remove the connection to the classification all together.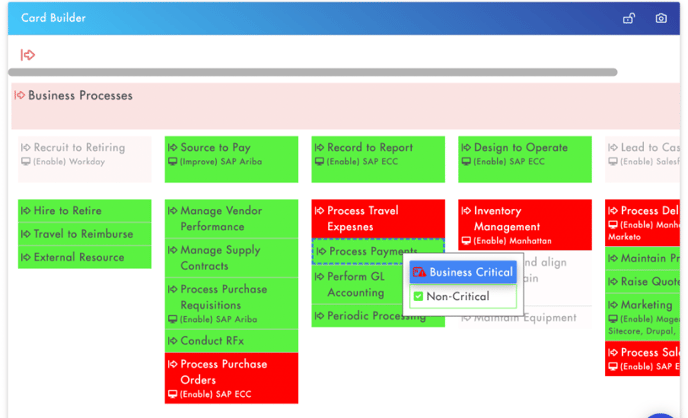 You can also double click any classification in the Key area to bring up the properties box for that classification. Changing the colour of a classification will change the colour of all cards connected to that classification.