How to Overlay Classifications and Related Layers
Once you have opened your desired layer, you can overlay classifications by clicking on Classification Filtering which brings up the layer's classifications to select from. When added the cards will be coloured according to the classification they are connected to's colour. A key is shown at the bottom to indicate what each colour means. A greyed out card has no connections to the added classification.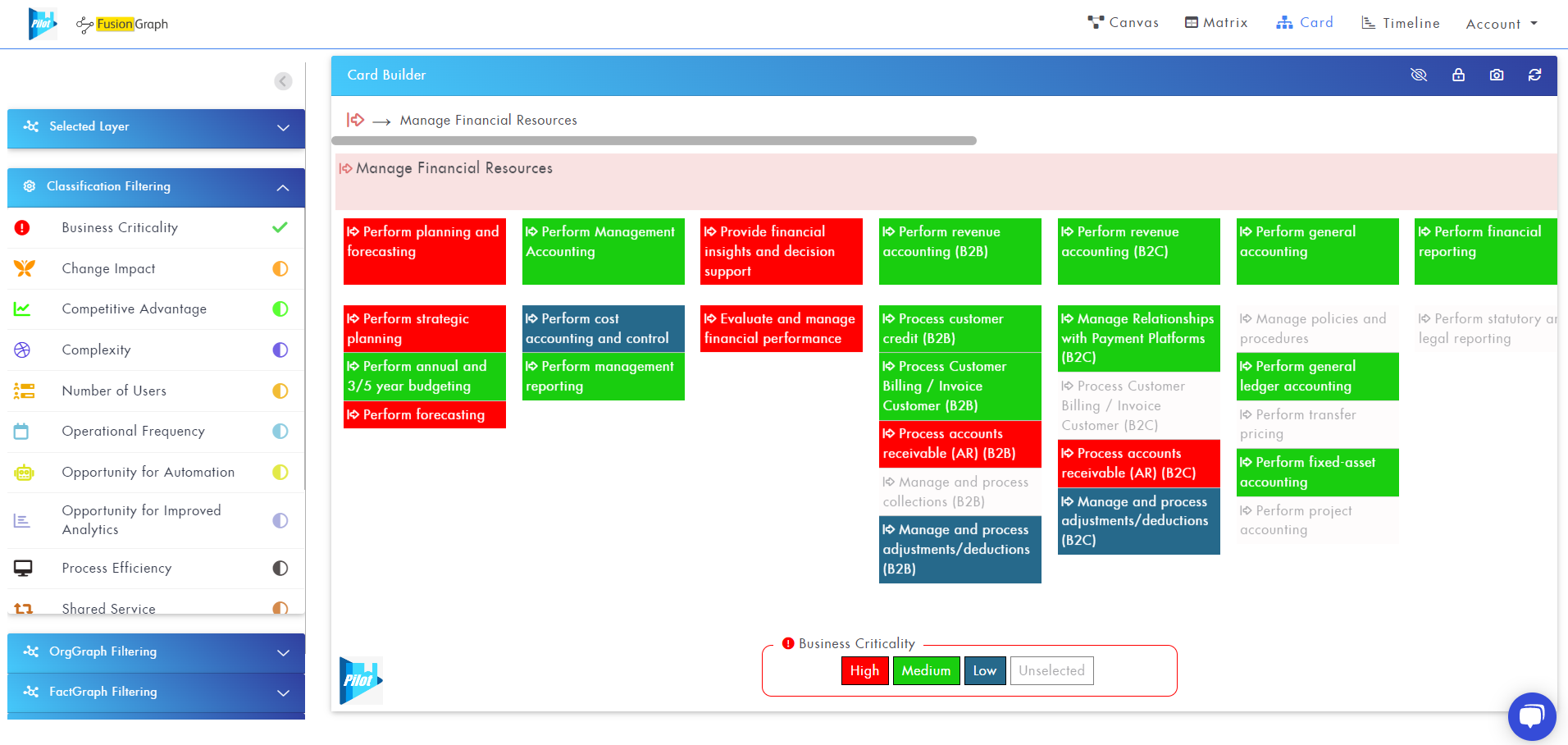 OrgGraph, FactGraph, PlanGraph & Datasets Filtering allows you to overlay related layers such as Applications. The connected items are shown at the bottom of each card.