How to see what is new and different in S/4HANA to help you develop a living blueprint and develop your S/4HANA business case
According to research, 63% of SAP customers don't know what is different in S/4HANA, 75% don't know what has been simplified and 80% don't know what has been removed completely. Without this information it is very difficult to build a compelling business case for migrating.
FusionGraph's S/4 Sight knowledge base contains all of this information and can be used to present it in a way that is easy to understand.
1. In the main screen, highlight the SAP - ECC & S/4HANA Features box and type MM in the Search Here section.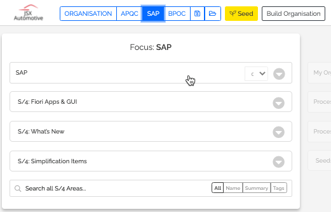 2. This will filter the list of SAP modules to those associated with Material Management (MM) and allow us to select those we wish to review. From this list select 'Materials Management'.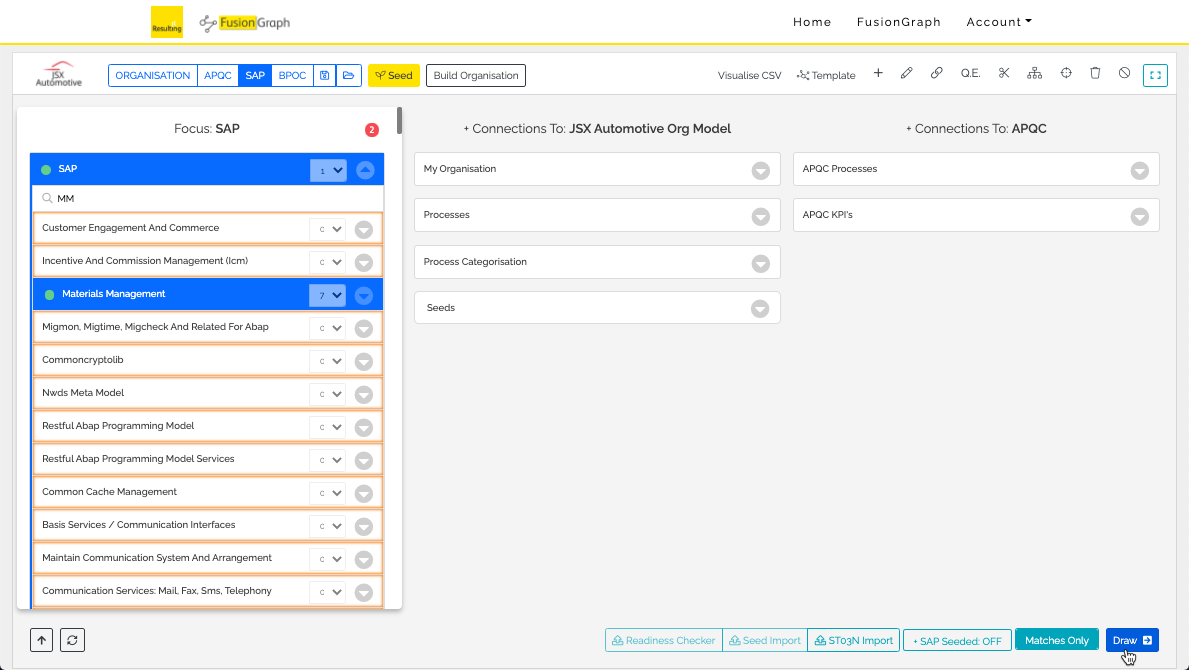 3. Click Draw to see the full Application Hierarchy for this module.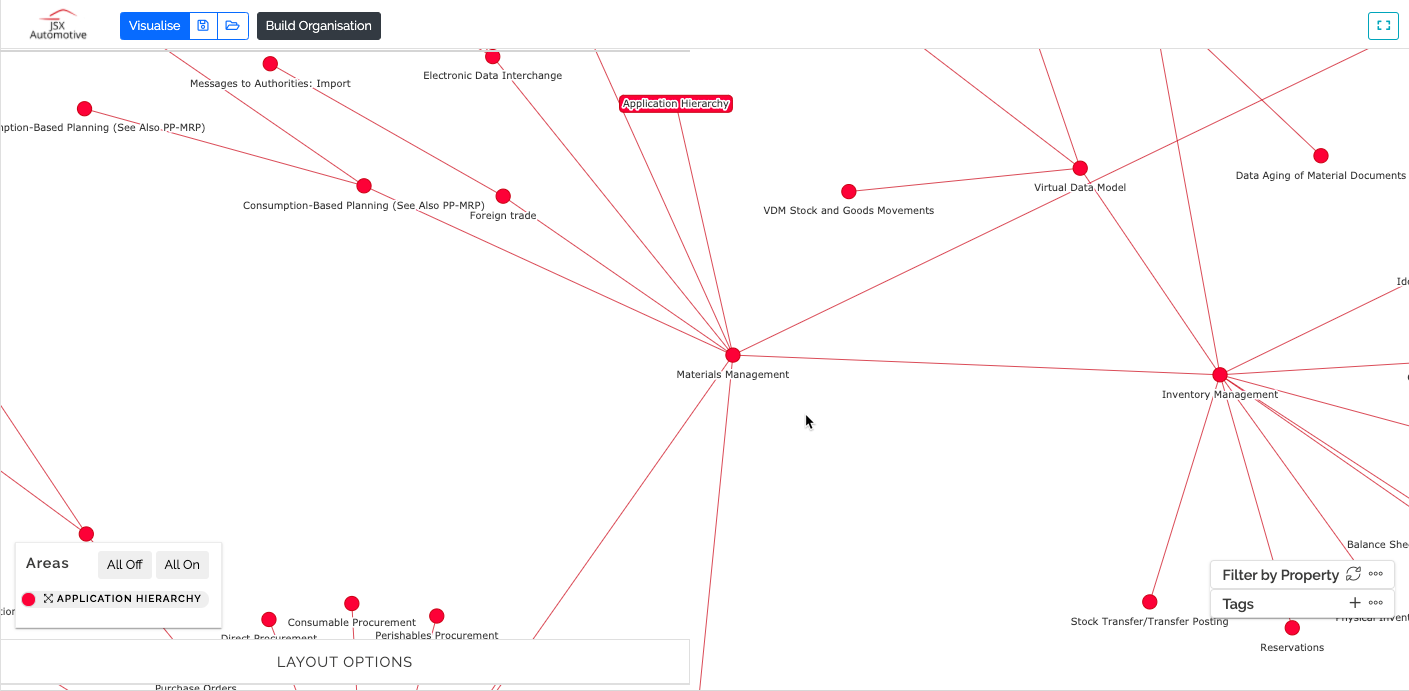 4. By selecting

we can return to the selection screen and look to drill down into what is new and different in one particular area. In the example, we have selected Purchasing (MM-PUR)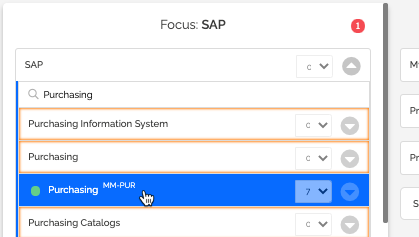 5. We can then scroll down the screen to select 'S/4: What's New'.



6. When we select Draw, you will see a graphical view of the full scope of the Purchasing module within ECC along with various options.
The 'Functionality – New' and 'Functionality – Changed' will allow you to see what is new and changed in S/4HANA and explore them in a business process-aligned way.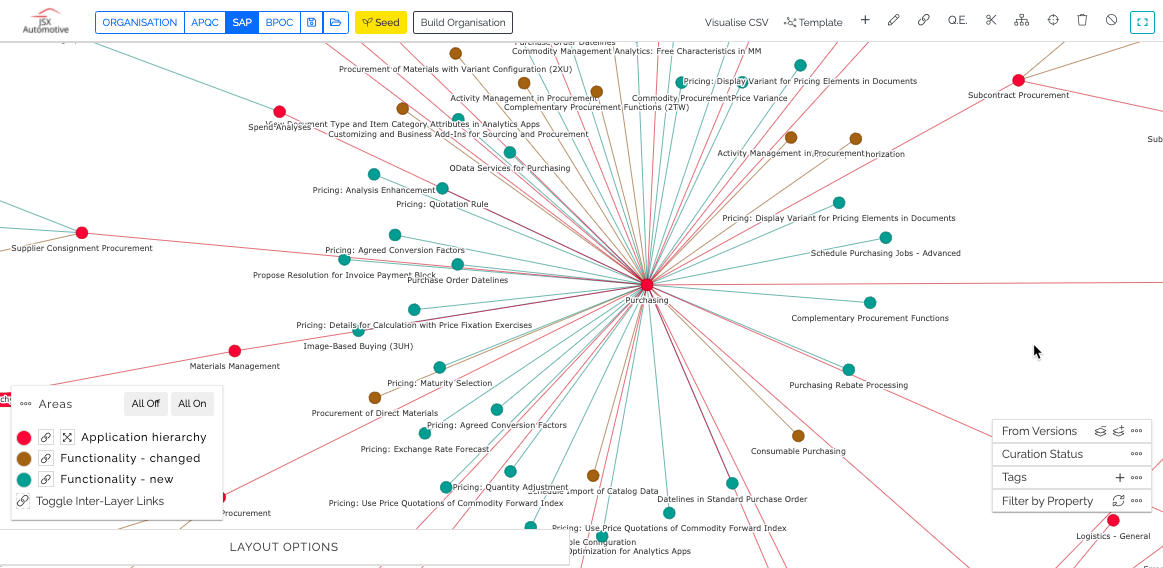 7. If you want to find out more about a particular area, double click and it will bring up more information, including which version it was introduced and the relevant SAP documentation.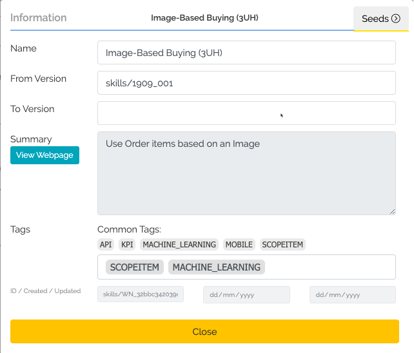 8. If this functionality is something you are interested in, you can use the 'Seeds' option to record your own information alongside the S/4 knowledge base. We call this curating the information. In the example we have added two Blueprint items related to our S/4 Migration work package and assigned them to an owner.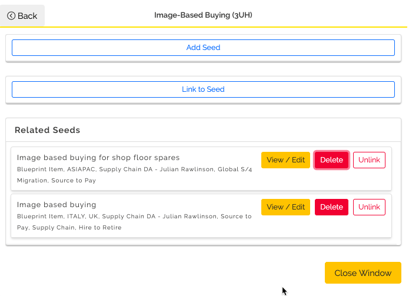 9. You can also filter by release of S/4 by selecting from the versions available in the From Version list on the right of the screen.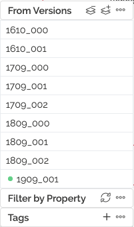 This allows you to continue to plot your roadmap once you are on S/4 and looking to migrate to the next version.