Use FusionGraph to see what functions and features have been removed in S/4HANA so you that you can plan this into your S/4HANA migration plan.
A number of features have been removed from S/4HANA. You can use FusionGraph to focus into the application hierarchy and see easily what is new, different and also removed.
1. From the main FusionGraph screen, select the SAP option and then the SAP functions you are interest in. You can select all, but in the example I am filtering on Accounts Payable. Next select the 'Functionality - Deleted' option from within the S/4 What's New menu and click Draw.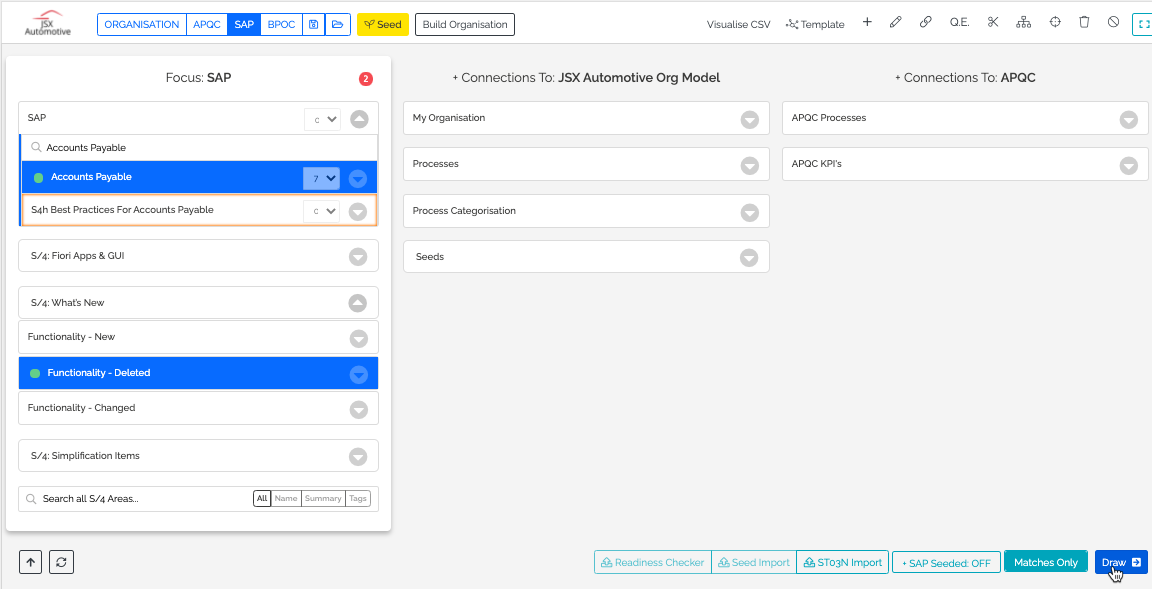 Note that in the example I have the Matches Only option selected under the SAP option. This will limit what is returned to direct matches.
2. The deleted features are highlighted in pink. In the example there is one item, Supplier Accounting Document.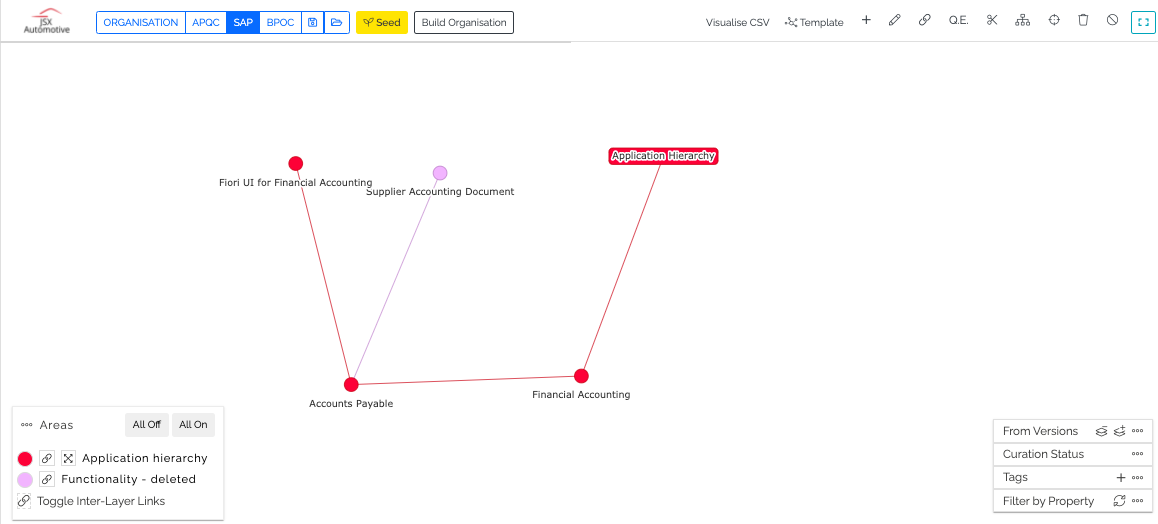 3. As with other items, you can double click to get access to additional information including the relevant SAP documentation.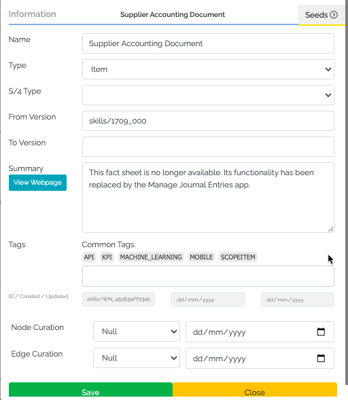 This will allow you to know which items you will need to plan for life without and develop alternative strategies in your roadmap.