Use FusionGraph to see what functions and features have been removed in S/4HANA so you that you can plan this into your S/4HANA migration plan.
A number of features have been removed from S/4HANA. You can use FusionGraph to focus on the application hierarchy and see easily what is new, different and also removed.
1. From the main FusionGraph Canvas, select an area of the SAP Application Hierarchy. You can do this from the SAP Application Hierarchy Layer Menu or through the search option. In the example, we have selected Accounts Payable (FI-AP) and added the items above and below.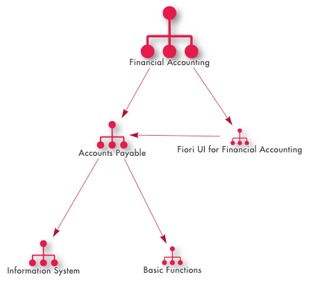 2. You then run an Impact Assessment from the Functionality - Deleted Layer Menu.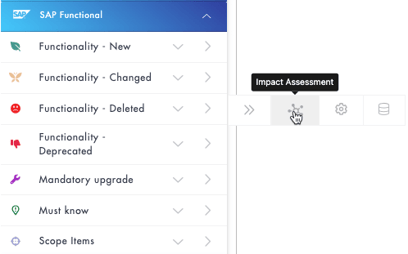 3. The items deleted will be displayed on the canvas. In the example, we have one item, Supplier Accounting Document.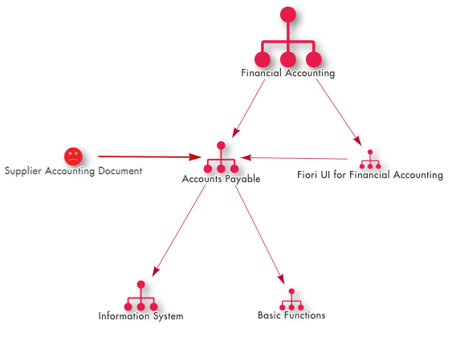 4. As with other items, you can double click to get access to additional information including a link to the relevant SAP documentation in the What's New Viewer. This will provide you with additional details such as what the feature was replaced with in future versions of SAP.
5. The Classification section of the Properties menu will provide you with additional details such as when the feature was deleted.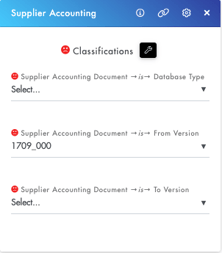 6. You can link this information to items in your own Knowledge Graph. You may be building a Roampmap for a future upgrade and link these items to ensure you plan for life without them and have an alternative in place. In the example, we have connected this feature to our Procurement Optimization Roadmap.