Save time when running repeat searches such as What's New or which Fiori Applications exist in a key area of S/4HANA
FusionGraph includes a facility to save common searches from the main screen. This allows you to run repeat searches without having to repeat your selections.
1. In a simple example, if we select the APQC - Best Practice Process and KPI's and APQC processes and click Draw.

2. FusionGraph will now draw the APQC process framework down to Level 2, including all process categories and process groups.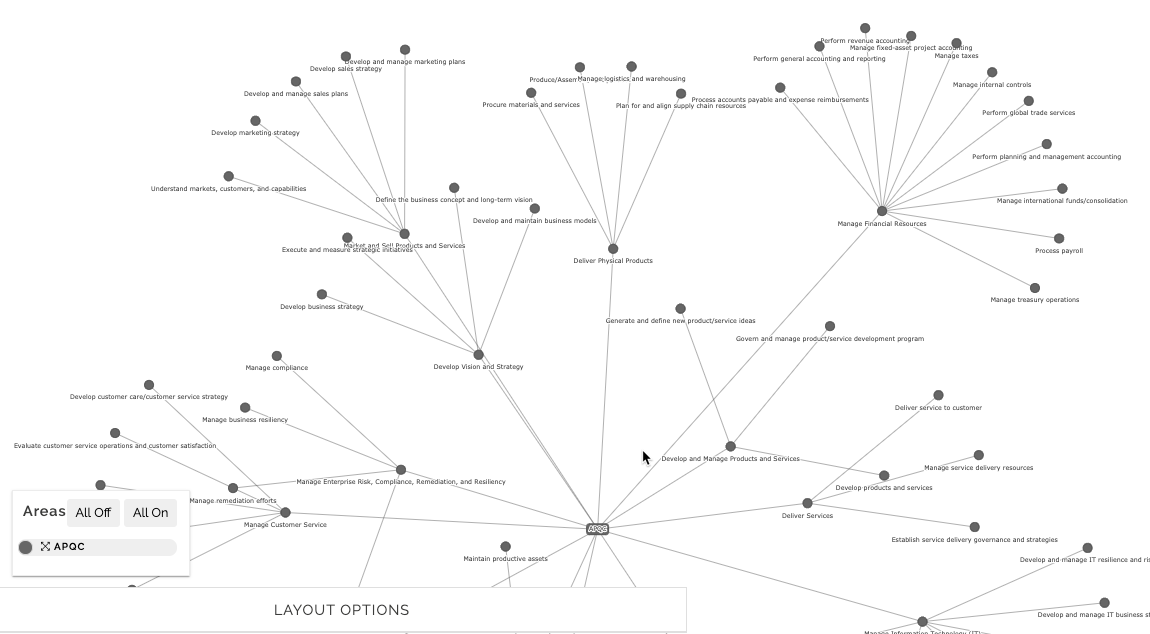 3. If this is a search we would like to repeat, we can use the Save Visualisation option to save this search.

4. This will ask us to provide a name for the search.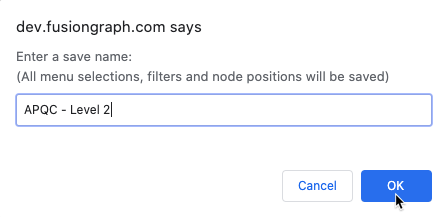 5. You can make share this search with the rest of your organisation if required.

6. Saved searches can be retrieved at any point by using the View your Saved Visualisation option and selecting your search.