A graphical representation of your organisation in FusionGraph will help you to align your S/4HANA business case to your organisations structure and priorities
Once you have collected the about your organisation you can enter this into FusionGraph and create your initial Organisation Graph. It is recommended that you spend some time up front collecting this information
1. Click on the Build Organisation
\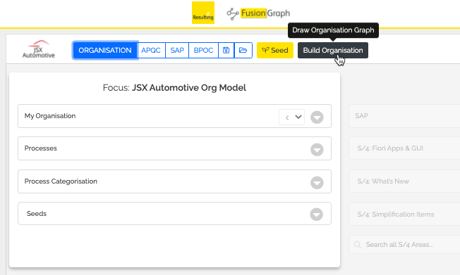 This will open the Organisation builder and the current view of your Organisation
2. Select Element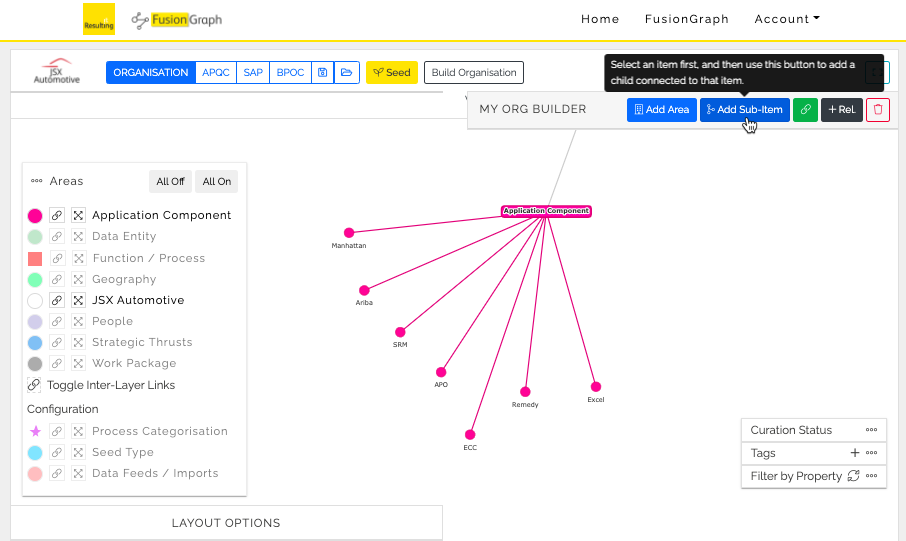 In the example we have selected Application Component and we can see all existing Application Components.
3. Add Sub-Item

Clicking the + button will allow you to add a new item
4. Enter Details

In the example we have added a new application - PCMS.
We follow the same process to add all the initial components in our Organisation Graph including applications, Data Entities, Functions/Processes, Geographies, People and Work Packages.