How to use FusionGraph to understand the business and technical impact of moving to S/4HANA
SAP S/4HANA is a major evolution of SAPs business suite that has been redesigned from the bottom-up. Some of the changes that have been made are technical, impacting the database design or use of custom code, others will have a business change impact. You will need to be aware of and understand all of them if you are building a migration plan.
SAP publish these changes in a 1000 page document, a complete inventory that needs to be mapped against your own environment. FusionGraph can help you to do this by identifying the changes in specific areas of the application or mapped to the areas of the system you use.
1. To identify 'simplifications', you should first identify an area of the SAP Application hierarchy. This can be a functional area, or you can use your ST03 import to highlight the areas of the system that you use. In the example, I have focussed on one area, Vendor Master within Purchasing.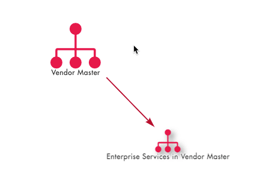 2. Next, run an Impact Assessment in the SAP Technical Layer Menu. There are options for new, changed or roadmap items.

3. The Impact Assessment will display all items within the Simplification List relevant to this area of SAP.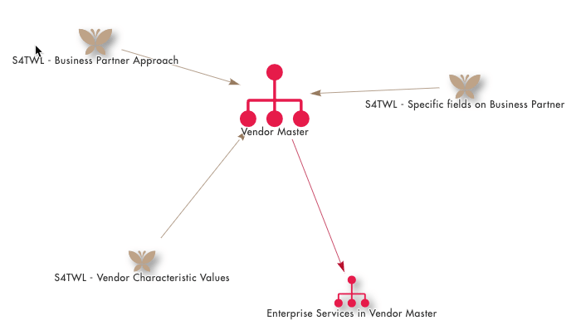 4. You can double-click on any of these and bring up more information, including a link out to the relevant SAP documentation.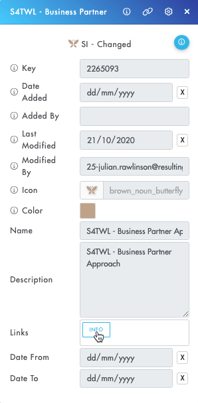 5. Under the Classifications section of the Properties panel, you can also view additional information such as the version of SAP that introduced the change.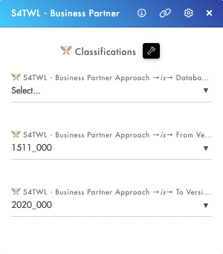 6. You can link this information to items in your own Knowledge Graph. You may be building a plan to migrate your database to HANA or collecting together a number of pre-checks prior to your migration. You can use FusionGraph to identify items you would like to group together. In the example, we have connected two of the simplifications related to Vendor Master to our Procurement Optimization Roadmap.