The Application Hierarchy allows you to visualise all the components of your SAP system in a hierarchical and graphical way.
Explore all functions of SAP.
To find out about any SAP application
1. On the Canvas, select the area of the SAP Application Hierarchy you are interested in knowing more about. You can do this from the left-hand Layer Menu, or through the Search Menu.
2. In the example, we have selected Materials Management (MM) from the Layer Menu.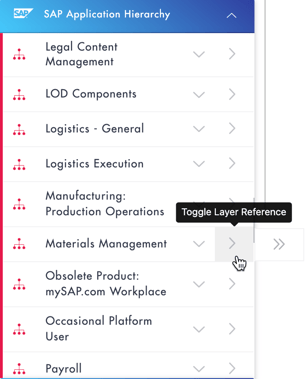 3. You can add the item to the Canvas by selecting the single right arrow (highlighted). You can add this item and its 'children to the Canvas by selecting the double arrow.
4. Once you have items on the Canvas you can use the Canvas menu to explore the SAP Application Hierarchy. You can explore an area further by using the Canvas menu. In the example, we will select the Material Management item and the Add Items Below button.
5. This will expand your graph and show you all the 'children' of the selected item. By selecting the Add Items Menu button again, you will drill down another level.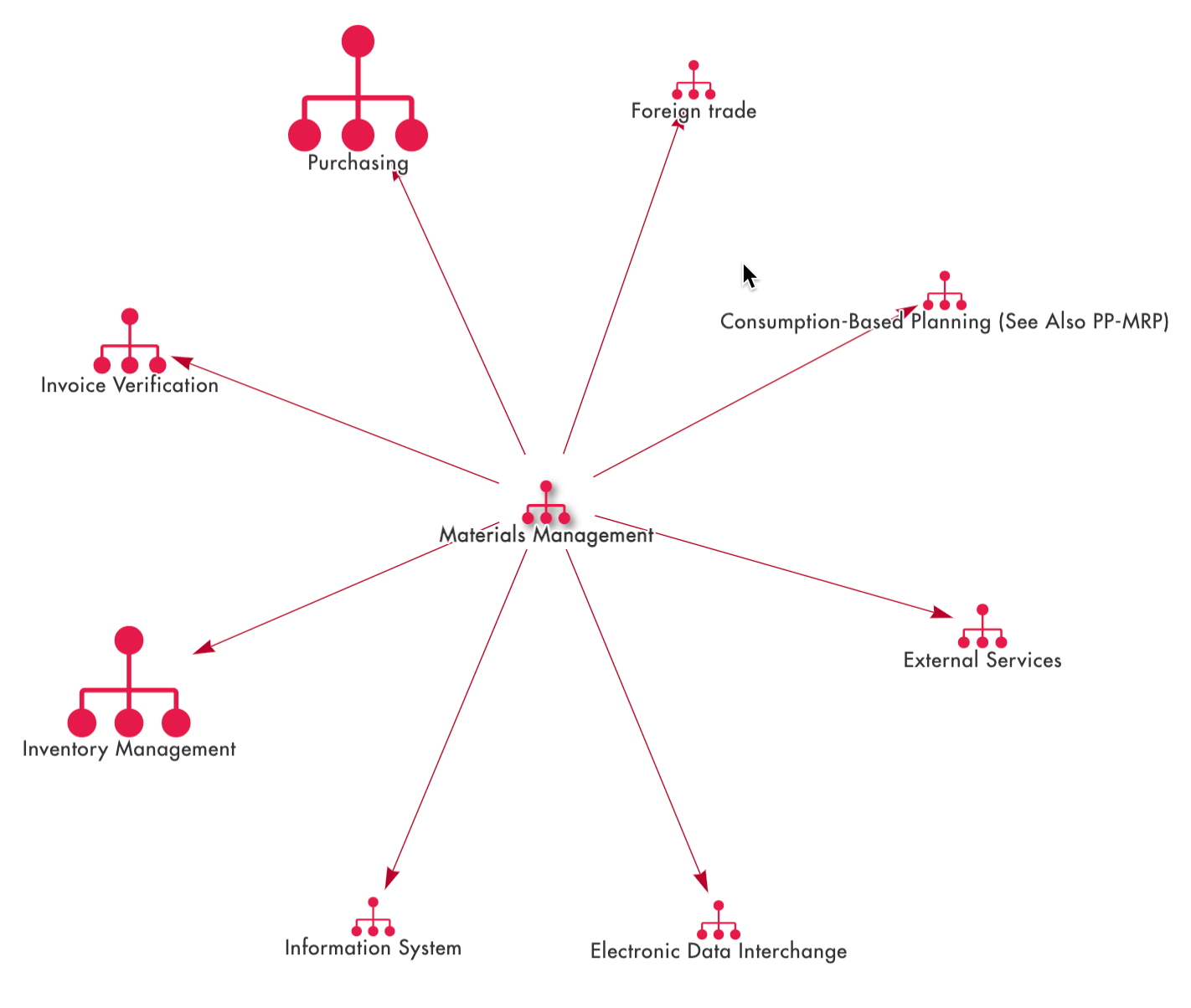 6. From this position you have a number of options. If you want to find out more about a particular area, double click and it will bring up more information, including any connections.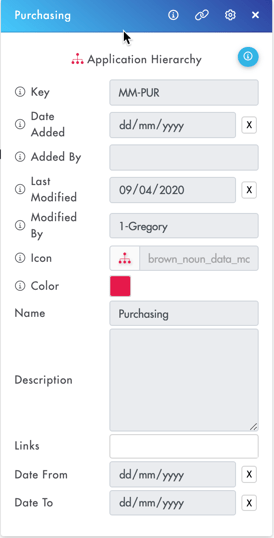 You can also use this view as a base for investigating what is new or different in this area of SAP, what Fiori Apps are available or any relevant content from the SAP Simplification Catalogue.